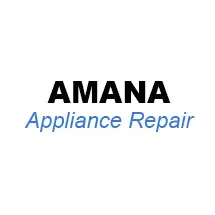 Amana Appliance Repair In Barrie, Ontario
---
Do you Need Repair for your Broken Amana Appliance?
The Amana brand is known for manufacturing a variety of dryers and dishwashers, refrigerators, freezers, stoves, ovens, microwaves and more in various styles, sizes and options.
Amana appliances was founded in 1934 by George Foerstner. They manufactured the first upright freezer for the home in 1947. In 1949, refrigerators and freezers side by side were added, and it was the world's largest manufacturer of upright refrigerators and freezers. The brand was later sold to Maytag, now owned by the Whirlpool Corporation.
As part of the giant Whirlpool family, Amana refrigerators are known for their excellent quality. Until a few years ago, they were only available in a limited number of models, but since then, they have expanded to a wide range of products.
If you have an Amana appliance that needs repairing, you can call us at ARS Appliance Repair in Barrie, Ontario. We have the most experienced repair technicians who work with all types and brands of appliances and equipment including Amana. If you have just discovered that your extended warranty for your Amana appliance is still valid, you can count yourself lucky. However, we are experts in repairing all out of warranty Amana appliances new or old. So call us if your have a broken Amana appliance.
When you call us to repair Amana appliances, we understand that your needs are urgent and that you do not want to go to an external workshop, such as a local hardware store or even a home appliance store.
We do our best to offer you home services according to a versatile schedule that meets your time requirements. You can rely on us to come to your home or business to repair your Amana fridge, stove, oven or other appliance. We also offer our customers a wide range of services, no matter how large or small your repair needs are.
In addition, we try to keep our parts completely in stock to ensure that we have everything available to repair your appliance situation quickly.
To get a quote or to arrange an appointment with our Amana Repair Service, please call us at 705-999-8025 or use our contact form. To get an estimate of the cost of repairing your Amana unit arrange an appointment so we can give you a complete diagnosis.
This means that ARS Repair Barrie stands behind our work and the quality of the repairs, and you can rely on our experts to do the best quality repair on your appliance. Should your Amana appliance fail for any reason after the original repair, we will replace any part that fails due to material or workmanship defects. Many parts can be replaced easily within a few hours, as opposed to a complete circuit board replacement, as is the case with some appliances built today.
When an important appliance breaks down, you want to turn to one of the best repair shops in the Ontario for a quick fix. We help you bring your refrigerator, oven or washer back to life by providing you with the best service and parts needed to repair the high-tech components of your unit.
Your refrigerator has high voltage current, which can be dangerous of DIY repairs. Therefore, remove the power cord from the appliance as recommended in the operating instructions manual. If your fridge is still not functioning after you have checked the steps in the user manual or after a full power cycle, it is time to contact us.
If Barrie, Ontarians are looking for professional appliance repairs, they should call ARS to fix your kitchen, laundry and home or commercial appliances. Our company offers top refrigerator, stove, oven, washer and dryer repair services and is dedicated to providing first-class customer satisfaction. This commitment to the best quality service involves employing highly skilled repair technicians who use the latest technology and best practices to troubleshoot all appliance problems.
We provide repair for a wide range of appliances, from high-end appliances to basic appliances and even small appliances. You can be sure that we will repair and maintain your Amana appliance according to the manufacturer's instructions and protocols. Our technicians are able to repair Amana appliances in GTA, Barrie, London and more regardless of problem, make and model.
Our technicians are specially trained to maintain and repair Amana products to precise factory specifications. Rest assured that all repairs of your Amana appliances are covered by our full 3 Month Warranty.
We are the service provider you can call to solve problems that your appliance might face. Our technicians solve all the problems your appliance could have at a price you can afford. Our repair professionals have the possibility to put your Amana appliance back into its original perfect condition.
Call Our Amana Appliance Repair Technicians Today!
Our technicians are authorized and licensed in all Amana Appliance Repair. We are located in GTA and the Greater Barrie Area, Alliston, Angus, Barrie, Bolton, Borden, Bradford, Churchill, Elmvale, Innisfil, Keswick, Nobleton, Orillia, Schomberg, Stayner, Stouffville, Sutton and most of Southern Ontario. We are here to help you fix your broken Amana Appliances.
At, ARS, we are specialized in all Amana Appliance Repairs in Barrie, Ontario. Our technicians are experts in Amana appliances to provide you with the best quality appliance repair. Contact us today so we can help you fix your Amana Appliances.
Read our reviews on HomeStars, like us on Facebook and don't forget to share this page, just click on one of the links below.
👇