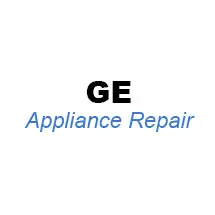 GE Appliance Repair In Barrie, Ontario
---
Do you Need Repair for your Broken GE Appliance?
Thomas Edison founded the Edison General Electric (GE) Company in 1876 with the aim of developing the world's first general electrical appliances, such as refrigerators, air conditioners, washing machines and dishwashers. Although they have been around for more than 130 years, the time will surely come when some of them will begin to fail. Although very reliable, most of our common household electrical appliances behave incorrectly at some point in their lives.
Since its inception, GE has been an innovative company striving to bring a wide range of products to market. If you own a GE Appliance which is broken, our highly trained technicians understand your appliance problems and give you a full diagnosis on the same day. We are a trusted GE service provider in Barrie, London, Hamilton, Whitby, Kitchener, and a trusted GE service prodiver in the GTA, with over a half century of experience in repairing household appliances.
General Electric Appliances come with a 1 year warranty for most products. But after the warranty expires, there is often problems which may happen at times. Our technicians at ARS are here to help. ARS Repair comes with a 3 month warranty for all of its parts and labor, from the most common major appliance to microwaves, mixers, televisions, small appliances and more.
ARS Appliance Repair in Barrie, Ontario offers a complete GE Repair and Diagnosic Service that can't be matched, for effiency and affordability. ARS Appliance Repair will always be a reliable and affordable company from which you can recieve the best quality work on the all major brands and models of your appliances.
You can expect our expert GE appliance repair technicians to come to your home, and they do their best to accommodate your busy schedule which suits your time and needs.
In addition, we try to maintain a truck that is fully stocked with GE parts to ensure that you have everything to deal with your problems immediately. We know that you want the best possible service for your GE appliance repair needs, and we strive to meet your needs within the same day. You can rely on quality and professional repair and know that we want nothing less than the highest level of service from our GE repair group.
We will give you a 2 hour window for the arrival of the service and we will not be tied down for days, so we can and will serve you as soon as possible to repair your broken GE appliance quick and affordably.
This makes it much more convenient for you, just pick up the phone and call ARS or use our online contact form. We will provide you with a qualified technician who will handle the matter properly and provide you with a same day diagnosis. We provide you with the Best Rated GE Appliance Repair in Barrie. See our reviews for more information.
We ensure that the repair has been carried out correctly and that the device will work properly in the future, and we have all the necessary parts and tools to carry out the work fast.
If you decide to throw away your old appliance and replace it with a new one, or perhaps you find a way to solve the problem. You can keep your GE for longer, although each situation is different, most industry experts claim that your household appliance will last no more than 10-15 years. Even if the repair is done properly, you can't rely on General Electric appliances to last forever. Appliance repair service is needed from time to time.
You may be in a situation where you need a company to provide you with the most reliable and convenient GE repairs that the greater Barrie area has to offer, including repairing your GE washer, stove, fridge or dryer. ARS Appliance Repair is the market leader in GE Appliance Services. We have been offering repairs of household and commmercial appliances, since 2013 and have experience in servicing all of your repair needs.
We always deliver fast, friendly and high quality service and we guarantee that the work is done correctly. No matter how sophisticated your device is, we can handle everything, so we will work with you until you are satisfied.
ARS Appliance Repair is a trusted and best rated service provider in Barrie. To make an appointment for the repair of your GE appliances, please call us at 705-999-8025, use our convenient chat feature or book a service online.
Read our reviews on HomeStars, like us on Facebook and don't forget to share this page, just click on one of the links below.
👇