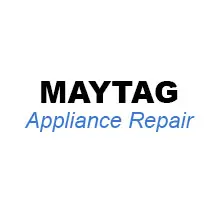 Maytag Appliance Repair In Barrie, Ontario
---
Do you Need Repair for your Broken Maytag Appliance?
If you choose ARS to repair your appliances, you can count on receiving the best quality service with a full 3 month warranty on all parts and labor. We provide you with a complete diagnosis service on the same day you call. We also carry a full stock of the most common parts, which makes your repairs much quicker.
ARS Barrie Maytag repair service also provides unbeatable price and quality service, so why pay for an expensive replacement when you could have it all? Our technicians have the knowledge and experience to fix all types and models of appliances, including fridges, ovens, dishwashers, washers, dryers, or any other type of appliance. You can be reassured that by calling our Maytag repair services, you will get the best Maytag appliance experts to fix the problem for a low price and at most convenient time.
When it comes to repairing a Maytag fridge, the most common problems can be a lack of cooling, a leaking valve, or even a broken door handle. We will be able to fix any problem that comes up with your fridge, and we are always available 24/7.
To have your Maytag appliance repaired promptly and professionally, you need to work with the right expert. We have expert technicians who have undergone professional training and have extensive experience in the repair and maintenance of all brands and types of major appliances, commercial, residential and even small appliances, televisions and more. Our technicians maintain a large inventory of necessary Maytag parts so that we can complete your repair directly on site in the least amount of time.
We diagnose and fix the problems with your Maytag appliance and guide you on how it works best with professional tips for maintance. If you own multiple Maytag appliances and are looking for a reliable Maytag repair service, look no further than ARS Appliance Repair. Do not forget that our knowledgeable and experienced technicians provide a thorough and punctual service.
If you have a broken Maytag washer, dryer or refrigerator, our Maytag repair group will help you get back on track. What sets our Maytag repair service apart is the fact that we have a long tradition of servicing all customers in the Barrie area with the best quality giving us the highest reviews and ratings, making our service the most trusted in Barrie and GTA. Our repairs extend to all Maytag products, and all other brands, so we can fix all of your appliance problems, no matter how big or small.
ARS has hundreds of domestic appliance repair technicians operating in Barrie and all surrounding areas in Ontario. If you need repairs to your broken Maytag appliances and want to get them done quickly, our reliable technicians are at your service, prepaired for your schedule and get you the service to fix your appliance problems so you can get on with your life. Call us today and enjoy the fastest service with professional results.
We are able to travel to any surrounding city or area in Barrie, and provide you with the best Maytag repair in London, Maytag repair in GTA, Kitchener, Whitby and more.
Every time your Maytag dishwasher simply malfunctions or fails completely, call ARS Appliance Repair at 705-999-8025 📞. Our technicians would be able to diagnose and repair the problem quickly, and will be at your location fast, no matter how small or large your Maytag appliance. We are experts in all Maytag repairs so you can count on us, contact us today.
Our technicians are trained, certified and insured for all repairs and have the knowledge and experience to solve all your appliance problems. They will always provide you with the service they recommend and price before they start work to ensure you don't overpay for fixing an appliance which will be better to replace. We are confident that you will find our prices reasonable and our technicians knowledgeable and competent.
Common problems that we fix in your kitchen include: stoves, ovens, refrigerators and freezers, air conditioning, dishwashers, microwaves and more. Our refrigerator service includes repairing ice machines, removing unnecessary noise, replacing door hinges, and solving all other appliance problems.
If your fridge or freezer is making noise, it's time to call in the experts from ARS Appliance Repair. In fact, our experts maintain and repair almost all types and models of Maytag appliances. In addition, we use the latest techniques and best practices to fix your appliances.
You don't have to risk your food getting spoiled while waiting for a repair company to turn up. You can contact us at using our convenient online booking feature, and our experienced Maytag refrigerator repair specialists will be happy to send our best technicians to attend to your request. If you are about to start putting your vegitarian imitation turkey in the oven and, to your surprised, find out that it has not been preheated at all, you know that ARS Appliance Repair will bring our expert Maytag technicians on site shortly, so you will not risk losing your expensive meals while you wait.
Read our reviews on HomeStars, like us on Facebook and don't forget to share this page, just click on one of the links below.
👇