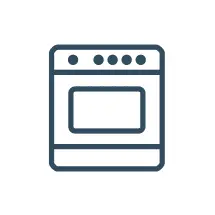 Range & Oven Repair Service
The Best Appliance Repair in Barrie and GTA for Ranges, Ovens & Parts.
Warranty on Parts & Labor
100% Customer Satisfaction
Oven Repair
---
We fix all broken ovens in Barrie, Ontario. In the event that your oven or broiler is broken, cooking within the house can be exceptionally difficult. But you don't have to endure the inconvience, deliver the repair work to us – ARS Appliance Repair Service Barrie.
We have a group of expert technicians who are experienced with all ovens repairs and parts. In the event that you call us for repair services, we'll offer the best quality assistance to your oven so it's working once more. Our repair specialists are prepared and authorized to repair all type and models of ovens, home or commercial. Whether it may be a broken component, an issue with glass, doors, faulty wiring, damaged seals, or any other problem, we will fix it.
We are going to make beyond any doubt your oven is repaired rapidly and successfully. Our technicians have the experience and knowledge to repair all models and makes of ovens. It's our job to know each of the oven models in the market. Whether they are gas, electric or other, it doesn't matter.
Leave the repair of oven to our specialized pros. Where else would you discover a professional making follow-ups after you have got your oven repaired? At ARS Appliance Repair Service Barrie, we really make scheduled check ups after the repair is complete.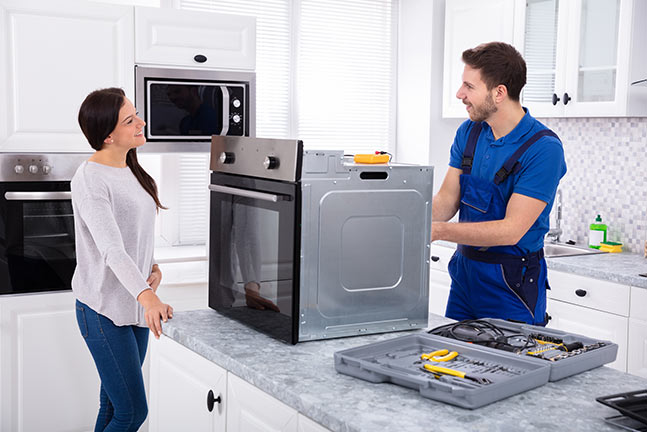 At ARS Barrie, we are only happy when you are, and your oven is back to new working condition. 100% client fulfillment is the driving constrain behind our each exertion. For this reason, use only the best parts and service for your broken appliances. With more than a decade of service within the industry we have settled all kinds of issues with ovens in Barrie and GTA.
We make issues with ovens vanish. With thousands of parts on hand and the ability to provide service all across Ontario, we make the issues vanish fast. When we come, we come equipped with parts. This basically helps us to settle all your issues when you need.
We are fixing the appliances in Barrie in record time. Plan an oven repair arrangement using our helpful online schedule form or call us. For more information about our oven repair service, contact our expert repair technicians in Barrie at 705-999-8025.
We offer Oven repairs in Barrie by the best techs who visit your home or workplace anytime you require us. We are trained and up to date with all manufacturers training and we are able to repair almost any appliance in Barrie.
Why Should You Book A Oven Repair in Barrie With Us?
Comprehensive on-site service
Friendly and local techs
Flexible booking times
Cost-effective and reliable service
You can book your oven repair in Barrie just by calling us or filling in the book online form on this website for a quick response by phone or email anytime.
Please Provide Us With The Following Information In Order For Us To Deliver The Best Possible Service:
• Model and make of the oven
• Short description of fault
Read our reviews on HomeStars, like us on Facebook and don't forget to share this page, just click on one of the links below.
👇