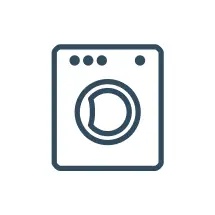 Washer Repair Service
The Best Appliance Repair in Barrie and GTA for Washers & Parts.
Warranty on Parts & Labor
100% Customer Satisfaction
Washer Repair
---
A clothes washer might be an exceptionally helpful appliance to have inside the family. It has the effect to save a essential time which can be used elsewhere for more beneficial interests.
Be that as it may, should the clothes washer start to breakdown, this can be sure to show an arrangement of issues. As a rule, a washing machine can be fixed with less money compared to new replacement.
To ensure the mechanical assembly is fixed to the best standard, it is key to rely on the most capable appliance repair specialists. A trustworthy washer fixing provider like ARS is sure to offer a professional service and have the washer back and running to the most capable way possible, while delivering the best quality for the least expenses.
Here are a couple of the issues that may start to make the clothes washer behaving abnormally:
Washer making noise.
Washer not spinning or tumbling.
Cycles are not working.
Washer is leaking.
Unable to wash clothes and material properly.
You should rely on a reliable repair service like ARS Appliance Repair Barrie since this will ensure the washer will be repair to the best quality standard. Any expert repair provider with the right expertise will have the best way to diagnose the issue with the washer more quickly and fix the problem in the most effient way possible.
Here are a couple of tips to help you get the right technician capable of repairing your washer:
Number of Years in Business
A straightforward method to choose a repair technician is the period of time he or she has been in activity. An organization that isn't run with a high quality standard and build a solid reputation in appliance repair service is bound to find it problematic to be developed.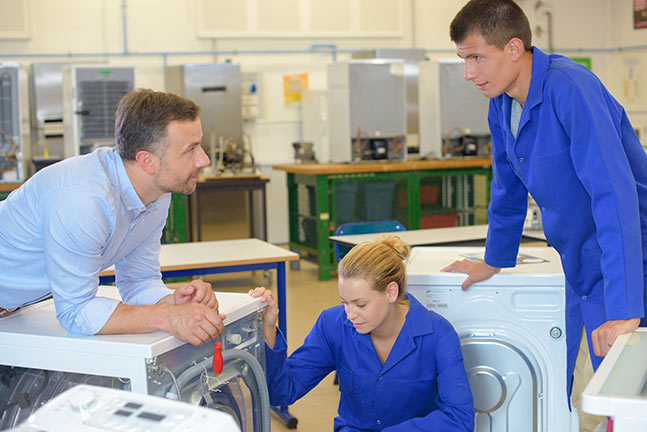 License or Certificate
Before allowing the appliance repair technician to start working on your broken washer, it may be a good idea to check if they have a proper license or certificate in the area. Any organization that can't insist it holds the correct certifications isn't expected to be that dependable or decent. By getting insistence that the right documentation is available, you'll be assured that the best service will be given.
Insurance
Any repair service providing repairs to washing machines, are expected to have liability insurance for your home and appliances. In case there are any damages it is a good idea to be sure that your technician is properly insured, this way your home and washer is in good hands and safe. Get ARS Washer Repair Service in Barrie if you need your washing machine fixed.
Choosing the best appliance repair company in Barrie is a crucial step when you are in need of quick and professional appliance repair service. We understand you're busy and We Value your time!! We will make it convenient for you when you are having a malfunctioning or broken appliance.
Your Satisfaction is Guaranteed
Our Technicians are Licensed and Insured
Reasonable Rates
Highly Trained Techs
Serving Barrie & Surrounding Areas
We Service All Appliance Makes & Models
Choosing an Appliance Repair Company with quality service for washer & dryer repair is hard. A few factors that you need to consider are: Certificate, Insurance, Professional Technicians and Availability. This why we work hard to maintain a very high quality score for those factors. You can be sure you will get 5 star service from us and top notch repair.
We use official manufacturer parts, all our quotes include labor, and all prices have no hidden fees so you know how much you pay. Please make sure you have the following information, a short description of the problem that you are having with your appliance and the model number.
Read our reviews on HomeStars, like us on Facebook and don't forget to share this page, just click on one of the links below.
👇