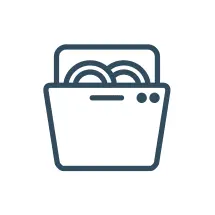 Dishwasher Repair Service
The Best Appliance Repair in Barrie and GTA for Dishwashers & Parts.
Warranty on Parts & Labor
100% Customer Satisfaction
Dishwasher Repair
---
At ARS Appliance Repair Service Barrie, we take care of repairs on all makes and models of dishwashers new or old. If you recently spent a few hundreds or thousands of dollars to buy a modern dishwasher, you might need to see in case it can be repaired for much less.
Our professional repair technicians are experts in most major brands and models and are authorized, licenced and certified. We will definitively tell you that most dishwasher repairs are generally common and are not costly as you may think.
A few of the foremost common issues with dishwashers include switch malfunctions, draining issues and clogged lines. These issues are simple to repair and they cost much less to repair than buying a new dishwasher.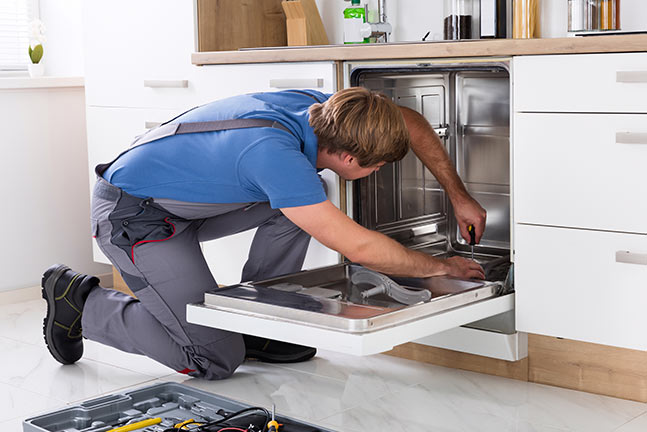 Bring in any dishwasher model or brand and we are going fix it. We have the ability to solve problems in all dishwashers types whether it's a major and minor brand. In case your request we are going clarify what changes and repairs we have done to your dishwasher to bring it back to working condition. You can rely on us to keep your dishwasher running like the day it was new.
We are going replair the problem before it develops to unmanageable extents. ARS Barrie solves the issues before they begin, saving you both time and money. We stop at nothing in guaranteeing that your dishwasher offers best performance at the least cost. It's our work to know about each of the dishwasher models. We never take easy routes, we make promises and we keep them. We are a group of expert technicians, and you can count on us to fix your dishwasher.
Get your dishwasher repair service now by utilizing our helpful online forms or call us today. For more info around our remarkable dishwasher repairs, contact our experts in Barrie, Ontario at 705-999-8025. We look forward to fixing your dishwasher problems.
Here at Appliance Repair Ajax, you can expect the following:
Fully trained engineers
Same/next day repair service
A specific time slot to suit your busy schedule
Dishwasher repair coverage for the whole of Barrie, Ontario
We provide dishwasher repairs in Barrie for all brands.
Common dishwasher repairs:
Replacement hinges
Problems draining
Door seal replacements
Slow wash motors
Broken door lock
Read our reviews on HomeStars, like us on Facebook and don't forget to share this page, just click on one of the links below.
👇