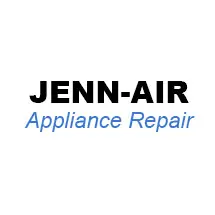 Jenn Air Appliance Repair In Barrie, Ontario
---
Do you Need Repair for your Broken Jenn Air Appliance?
At ARS Appliance Repair, we know that you have a busy life and depend on your Jenn Air appliances to work optimally every day. For this reason, we strive to provide same-day service requests when you call 705-999-8025 or fill out our online service request form. If there is a problem or a piece of equipment which needs to be replaced, you shuold contact ARS in Barrie. We have a group of technicians who can quickly replace all the parts of your Jenn Air device and get your appliance buzzing again in no time at all.
Since JennAir makes all its stoves and fridges from the best materials and manufacturing processes, this does not mean that they are immune to any problems. If you have problems with your oven or fridge, the main thing is to find a reliable and qualified technician who can deal with the faulty device in order to solve the problem and not make it worse. We guarantee that our technicians are well trained for the repair of your gas and electric, commercial and residential appliances.
Many people are hesitant to call a repair company when their Jenn Air machine stops working because they fear a hefty bill is coming their way. If you need a repair for your JennAir or any other appliance in your home, we have a group of technicians who can reach you quickly, cost effectively and professionally. Our service is fast and local in Barrie, and what sets ARS apart is the flexibility and speed of our service.
ARS Refrigerator Repair, Oven Repair, Washer and Dryer Repair is a fast 🏃‍♂️, reliable and cost effective to repair your Jenn Air Appliance or any other brand in your home. If you need to repair a refrigerator, you can call us in the middle of the night or even on a Saturday or Sunday.
Comparing the fast and professional service that ARS offers, it soon becomes clear why ARS is the best rated service in the GTA and Barrie, especially compared to other repair services in your area.
First of all, we take the time to check and properly diagnose why your Jenn Air appliance is not working. Secondly, because we are qualified, certified and trained in all major appliances, and we follow the best practices and procedures to repair your Jenn Air properly. We provide high quality repair with the best customer satisfaction and a full warranty.
You can trust us for the best superior repair of Jenn Air appliances and we'll make sure it meets your expectations. If you need Jenn Air repairs in Barrie, or Jenn Air repairs in Toronto, or Jenn Air repairs in London, we can help. Please contact us today by phone at 705-999-8025 or use our online chat to get same-day service for your broken appliance.
ARS appliance repair technicians are experts in Jenn Air appliances, we can help you get your stove, fridge, oven, washer or dryer back on track fast. We also work with other cooking appliances you may have, such as mixers, microwaves and dishwashers,e contact us today for a quick and easy repair of your Jenn Air in Barrie.
This means that they will evaluate your appliances 🧐, identify the problem and provide you with an accurate, reliable and fair estimate before you start repairing the unit.
Using the latest technologies and analysis tools you need, we examine all the systems that keep your fridge, oven, washer, dryer or furnace running, including temperature, pressure, airflow, temperature control, heating and cooling systems, and air conditioning. With our know-how you know what to expect and can relax 🧘🏽, because we repair your Jenn Air equipment in the shortest time and at a reasonable price.
We serve the entire Southern Ontario area, including London, Kitchener, Whitby, Barrie, Hamilton and more. We are able to service Jenn Air and other major brands. You can call us today for more information about our parts and repair services. We can also be called at any time of the day and night twenty four seven including weekends.
We do our best to ensure that you are completely satisfied with your repair and our satisfaction is always 100% guaranteed. In addition to the repair of household appliances, a wide range of other services is available to you. This includes repairing all major brands of heating and air conditioning systems, microwaves, small appliances and more.
ARS Appliance Repair in Barrie can repair and maintain your Jenn Air appliances in your kitchen and any other room of your home. We always guarantee that you can be sure that all your equipment is repaired and covered by our 3 Month Warranty and customer satisfaction guarantee.
Should your Jenn Air device fail for any reason related to the original repair, we will perform additional work free of charge. This means that ARS is behind our work and our experts, and you can rely on us to do the best quality JennAir appliance repairs. We are fully qualified to repair and maintain all your Jenn Air appliances for you, regardless of the size, shape or condition. We value your business and are ready to help you solve all of your broken appliance problems.
Read our reviews on HomeStars, like us on Facebook and don't forget to share this page, just click on one of the links below.
👇