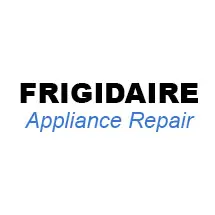 Frigidaire Appliance Repair In Barrie, Ontario
---
Do you Need Repair for your Broken Frigidaire Appliance?
Do you have a frigidaire appliance that no longer works or needs repairing in Barrie, Ontario? In many cases, simple and affordable repairs can add years to your fridge, washing machine, oven or dishwasher.
Frigidaire makes high quality household appliances, but they wear out like any other appliance and need to be repaired from time to time.
Frigidaire was originally founded as the Guardian Refrigerator Company in Fort Wayne, Indiana, and developed the first independent refrigerator as early as 1916. William Durant, the founder of General Motors, personally invested in the company and in 1919 it took the name Frigidaire.
When General Motors bought the company, they began to adapt its considerable knowledge of refrigeration manufacturing at a plant in Detroit. The factory manufactured the entire cooling system by hand. The assembly took about two weeks. Each refrigerator had a compressor fixed to the bottom of the machine, which was different from previous refrigerators.
The result was that they were quickly able to produce a quality product at a reasonable price. In the same year, the refrigerators were in stores, there were more than 1,000 Frigidaire stores in the USA and Canada. Frigidaire has been manufacturing refrigerators, washing machines, air conditioners, dishwashers and other appliances for over 100 years.
Our technicians are experts in Frigidaire, providing quick and reliable service to diagnose and repair your broken appliances. ARS can be requested in a few minutes with just a few clicks of a button using our convenient book online feature.
Washer and Dryer repair calls are fairly common for our technicians, and a quick call can save you hundreds or thousands of dollars in replacement costs. Our technicians are fully trained to work on all models of the Frigidaire brand, we know your Frigidaire appliance inside and out. If you ever need a repair, contact our repair group at 866-415-3937.
If you have a noisy washer, oven not heating or fridge not cooling problem, our technicians can diagnose the problem in no time and carry out the repair for you.
Frigidaire appliances provide many different automated features so that its users can forget the checking process and go about their normal day. If your Frigidaire appliance ever needs service, call ARS Appliance Repair Service in Barrie. When your Frigidire breaks down, call us and we will repair your dishwasher, dryer, washing machine, oven or fridge in no time.
Frigidaire appliances are known for their efficiency, and they always receive an EnergyStar rating. We help you fix your Frigidaire without replacing it. We keep a full range of appliance parts in our stock to perform common repairs quickly and with less stress for homeowners.
You don't have to pay for expensive appliance replacement costs, you could get one of our local Frigidaire repair experts to fix the problem at an afforable price. If you call ARS to repair your unit, you can count on the best service with a full warranty for parts and labor.
If your Frigidaire requires repair or maintenance of any kind, call us today or use our contact form. Our technicians have the knowledge and experience to fix your broken appliance. Whether you need a complete repair, replacement or a few spare parts. We are here to help you.
ARS Repair is committed to providing the best service in Barrie, Ontario, and we offer it at a fraction of the cost of our competitors.
If your Frigidaire breaks down, call ARS Repair today for a service you can rely on. Since 2013, we've been repairing Frigidaire appliances in GTA, London, Barrie, Kitchener and all over Southern Ontario. We are confident that we can repair and put your appliance back to life. We are experts in Frigidaire fridges, stoves, washers, dryers and more.
Read our reviews on HomeStars, like us on Facebook and don't forget to share this page, just click on one of the links below.
👇