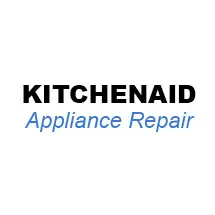 KitchenAid Appliance Repair In Barrie, Ontario
---
Do you Need Repair for your Broken KitchenAid Appliance?
KitchenAid is known as a very reliable refrigerator brand, but even your KitchenAid refrigerator will need to be repaired at some point. ARS Appliance Repair can make your KitchenAid as good as new, and you do not have to replace it. When it comes to KitchenAid, our technicians are experts.
If you need to repair a KitchenAid appliance, or you want to find out what kind of problems you might have and what you are dealing with, call ARS today.
You may be inclined to replace an outdated part of your unit, or even want to repair an older appliance. Whether it's a washer, dryer, fridge or oven, whether you've had to replace a part that seems to have failed, or whether or not you use the KitchenAid repair service in Barrie, Ontario, this is the best way to take advantage of a highly professional solution. Contact ARS KitchenAid repair service and our group will take care of you in no time.
If you need help replacing a light bulb in your refrigerator or are worried that your compressor is failing, ARS Appliance Repair Service will treat you as our number one priority. No job is too big or small. If your frigerator fan is not working or the oven is overheating, our group is on hand to help. We fix big or small problems, commercial or residential appliances, major appliances or small appliances. Our prices are fair, and you don't have to worry about a big bill or a lot of extra costs when having your appliances repaired by ARS.
We make sure your technician treats your property with courtesy and respect. Our technicians are committed to the safety and well-being of you, your appliances and your family. Have your appliances repaired by one of our professional appliance repairers near you. To request a service, fill out our book online form, use our chat below 👇 or call us at 705-999-8025 for more information about our services.
ARS in Barrie, a service with years of experience in repairing all makes and models of household and commercial appliances is here to help you. We offer a wide range of services, from basic repairs to more advanced ones. If there are any problems, you need not worry about the cost of the repair or the duration of the repair, nor about the amount of work.
Our technicians will visit you at home and diagnose your broken appliance, they give you a quote for the repair before any work is to be done. You can discuss the repair with us in order to get a clear understanding of the required work and time. There are no hidden fees. All repairs come with a 3 month full warranty on parts and labor.
Get advice from one of our trained and qualified technicians who has years of experience in repairing KitchenAid appliances to help you decide what kind of service needs to be provided to you 👨‍🔧. It doesn't matter how big or small your problem is or how new or old your appliance is. Before the technician arrives, most tools and parts will be in stock to provide quicker service for most common issues before any diagnosis is performed. This ensures you're getting the best quality appliance repair service in Barrie.
We also provide professional KitchenAid appliance repair in GTA, Kitchener, Whitby, London and more.
We make sure you get a repair that will last for you and won't cause you any problems. If you call ARS, our professional KitchenAid repair experts will solve the problem for you in less time and at a more affordable rate. Just leave us your broken kitchen or home appliance and we will solve the problem in no time.
We offer fully guaranteed parts and work. Remember that we offer the same service with same or next day repairs depending on most common brands and problems. With qualified, trained and experienced technicians who are committed to getting the job done properly, you don't need to worry, just leave your KitchenAid repairs to us.
We repair all brands and models including fully integrated dishwashers, washing machines and dryers as well as refrigerators, stoves and other kitchen appliances. As a KitchenAid customer, you know how helpful and useful your appliances are. That's why we are commit to the best appliance repair service.
At ARS Appliance Repair, we have a group of appliance technicians who deal with all aspects of KitchenAid appliances, from installation and maintenance to diagnosis and repair. We work with a wide range of kitchen appliances, which allows us to gain an enormous level of competence while offering the highest level of service and the best possible customer service.
To keep your KitchenAid appliances in top condition, remember to have them serviced by a qualified KitchenAid technician. Our technicians will give you an estimate and a detailed description of the condition of your unit before any maintenance or repair is made, giving you control and piece of mind that your appliance repair will save you stress and time.
With the advanced features of KitchenAid appliances, it would be wise to choose a professional repair service instead of trying to fix the problem on your own. Our friendly and reliable technicians can diagnose and repair your kitchen appliances on site. Our expert KitchenAid technicians will come to you to ensure a quick and efficient repair. So will never have to leave your home looking for another appliance again.
Read our reviews on HomeStars, like us on Facebook and don't forget to share this page, just click on one of the links below.
👇