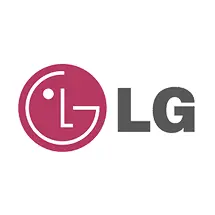 LG Appliance Repair In Barrie, Ontario
---
Do you Need Repair for your Broken LG Appliance?
Although LG home appliances are known for their top quality, even they can malfunction at any time. For this reason, if your LG home appliance needs to be repaired, it is very important to find an authorized LG repair specialist in Barrie as soon as possible. Our repair center offers great technicians who are ready to get your equipment repaired in no time!
In addition, we have a very extensive coverage area, and we offer emergency and same-day service at your disposal. We also have extensive coverage and offer same-day services in Barrie, GTA, London, Kitchener, Whitby and most of southern Ontario.
Only authorized repair centers can provide you with recommended repair and maintenance requirements. We can then share this information with you and help you avoid future repairs as well as assist you with the repair.
We will tell you what to do to repair your LG washer and dryer or other appliances to avoid future repair bills. If you have neglected it, it may require more frequent service, especially if it has been in use for more than a few years.
Ultimately, the best way to keep the cost of your LG washer and dryer or other appliances low is to maintain it properly.
Although it is your job to keep your device running, we can give you the best advice to avoid costly repairs as our technicians are LG certified. We make sure that we always offer free or inexpensive repair services for your LG washer and dryer or other appliances. An authorized LG repair technician in our repair center can do your repair quickly and help you save your hard-earned money.
Our repair center offers specialized services to some of the best professionals in the industry who have a lot of experience with all types of equipment. This way you can be sure that you will get the best repair service for your washing machine, dryer or other LG appliances.
If you are looking for a LG refrigerator repair service for your LG washer, dryer or other LG appliances, you know that only our experienced technicians will be able to get it right the first time. Only our dedicated LG Repair Center is authorized by LG for refrigerator repairs. Our only dedicated technicians would be able to provide you with the best possible service according to the manufacturer's recommendations for repairing all types of LG refrigerators, LG ovens or other appliances. We will not only be your only experienced technician, but will also provide your with the best rated appliance repair service in Barrie.
If you hire an authorized LG repair expert, you will have many advantages and the best service for your repair. Our workshops identify and fix the problems and repair them according to the manufacturer's recommendations for all types of LG refrigerators, LG ovens or other appliances.
ARS Appliance Repair can repair all types of LG refrigerators, washing machines and other LG appliances. A working LG washing machine is very useful, while there is also a LG dryer that works with all kinds of appliances such as refrigeration systems, air conditioners, dishwashers, etc.
Common problems include appliances that do not turn on, dryers that do not dry or heat as they should, and concerns about noise coming from the dryer.
The Appliance Repair Barrie technician will first make sure the refrigerator is connected, and then check any easily accessible compartments or fans that can be stopped by household items or dirt. If you have turned these options off, you are unlikely to be able to repair your refrigerator unless you have a good understanding of how it works and how to repair it properly. Although there is a refrigerator repair manual if you need a beginner in refrigerator repair, the likelihood that it will provide enough information to allow an amateur to go beyond the possibility of repairing is also unlikely.
Repairing your fridge can be both difficult and stressful there are a few things to consider that will help you make this difficult decision. If repairing the fridge is not worthwhile, you can consider rebuilding your kitchen. There are even contractors who offer refrigerators when selling kitchen conversions. A new fridge may be less expensive if it is part of a package deal, but even if it is not worth repairing, consider remodeling the kitchen as a whole.
If you are still unsure whether you need to repair the fridge you already own or buy a new one, ask our technicians at ARS Appliance Repair Barrie what is the most likely cause and how much the repair will cost you. If you need the right parts to repair a LG device, our local ARS Appliance Repair Service can help.
If you would like to learn more about LG appliance parts, please visit our parts page or email us at [email protected]. Most of our locations carry parts of this brand, while some offer a a full service repair.
Call Our Authorized LG Appliance Repair Technicians Today!
Our technicians at ARS, are experts in LG Appliance Repair. We serve all of the Greater Barrie, Ontario area. If you are experiencing problems with your broken LG Appliances and you are in Barrie, Stouffville, Schomberg, Keswick, Bradford, Sutton or Innisfil. Contact us today so we can fix your broken LG Appliance. We provide you with the best appliance repair, same day service, 24/7 emergency support and a 3 month warranty.
Read our reviews on HomeStars, like us on Facebook and don't forget to share this page, just click on one of the links below.
👇