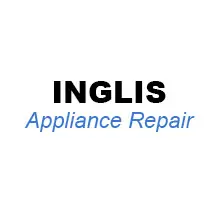 Inglis Appliance Repair In Barrie, Ontario
---
Do you Need Repair for your Broken Inglis Appliance?
At ARS Repair we know every inch of your Inglis appliance, and we are confident that we can spot the problem and fix your broken appliance quickly, efficiently and cheaply.
We are a leading Inglis repair company and our experience is broad, so you can definitely trust us when it comes to successfully repairing problems with your appliance. We are one of Canada's best Inglis Appliance Repair Services and have everything you need to repair your broken Inglis appliances. With our extensive experience and expertise, we can do the job for you on time and budget, and you will have confidence that we will successfully solve any small problem with your Inglis appliance.
All you need to do is call ARS Appliance Repair in Barrie 705-999-8025 to help with the repair, and our technicians can maintain most brands and appliance types, including electric and gas ovens and ranges, commercial and residential, large and small appliances. If you need a quick service to get your kitchen or home appliances back on track, call us or use out online contact form to get in touch with our Inglis repair technicians.
If you prefer to prepare your meals on the stove or in the oven, this offer makes cooking a pleasure, but do not go out in the evening without a home-cooked meal. Common problems affecting the range are insulated portions of the oven, while others concern stove portions. Call now to get a quick repair for your Inglis repair technician in Barrie for more information.
Regardless of the fault or problem, it is important that you call an Inglis apliance repair expert to get a quick and effective diagnosis to your broken appliance.
At ARS Appliance Repair, our 100% satisfaction guarantee covers all your repairs, parts and labor with our 3 Month Warranty.
If you have a washer that which after a rotation cycle, it makes a loud noise, similar to the sound of a radio or alarm clock. Then there could be a problem with a cracked disc, or damaged component. Don't wait until the problem becomes bigger, call us for all the parts and service.
ARS is a Canadian appliance repair service that was made with you in mind. Our customer satisfaction and reviews goes to show ARS is the Best Rated Appliance Repair Service in Barrie and the Best Rated Appliance Repair Service in Toronto and GTA!
If your fridge does not cool properly or has a leaking problem, we will diagnose and repair it as soon as possible. ARS Services in Barrie repairs fridges, washers, dryers, ovens, heating and air conditioning, and more to restore the comfort of your home. We offer a wide range of repair services in Barrie and ensure that all repairs are fast, convenient and afforable.
ARS Repair Services also offers other types of repairs, including microwaves, televisions and small appliances.
If your washing machine, dryer, oven or fridge is defective, we can diagnose it on the same day by our proffesional Inglis Repair technicians. Make an appointment with us for all of the repairs of your broken appliance parts and components and we will give you the best quality repair by one of our experts.
We carry the most common appliance parts, including parts for refrigerators, parts for washers, parts for ovens, and parts for dryers, as well as a wide range of accessories and components. We offer genuine parts at a fraction of the cost of traditional repair shops in Barrie and GTA.
ARS Repair maintains a high level of competence and quality by performing a thorough diagnosis of your Inglis appliance and installing original and factory parts. Sometimes you need to replace broken or worn parts, but don't worry as many of them can be repaired without special tools.
Call us at 705-999-8025 and we will connect you with an Inglis Barrie repair technician who will be able to visit your home and inspect your washer and dryer to find a solution to your problem. We are on hand to repair your appliance whenever you need them.
Read our reviews on HomeStars, like us on Facebook and don't forget to share this page, just click on one of the links below.
👇