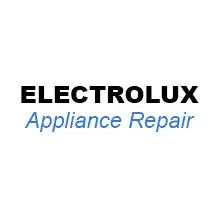 Electrolux Appliance Repair In Barrie, Ontario
---
Do you Need Repair for your Broken Electrolux Appliance?
Electrolux appliances is a brand which focuses on understanding your needs and developing innovative designs that fit your daily life, with an emphasis on quality, durability, comfort and ease of use.
Electrolux offers a wide range of kitchen and washing appliances, including refrigerators, washing machines, dishwashers, dryers, air conditioners and more. If your Electrolux needs repairing, you can trust ARS Appliance Repair Services, the leading repair service for electrical, gas, home and commercial appliances, to provide the best service possible. No matter what the problem is, ARS Appliance Repair in Barrie will repair your broken Electrolux appliances.
If your Electrolux unit needs to be repaired, make sure you are ARS Repair in Barrie. Our experienced technicians give you the the best service to make your machine work again.
In addition, we offer our customers a full warranty on parts and labor. When repairing your appliances, you can be sure that all repairs are covered by our 3 month satisfaction guarantee.
Should your Electrolux fridge, oven or washer fail for any reason after the original repair, we will perform additional work free of charge and replace any parts that fail due to material or workmanship defects. This means that ARS Appliance Repair Service provides you with the best quality service and our technicians can be relied on for all repairs.
Let yourself be advised by a dedicated professional who specialises in Electrolux Appliance Repair in Barrie. We believe that it is much better to repair your unit than simply replace it.
We get all the necessary parts and equipment to repair your washer, dryer, oven or refrigerator. Repairing a refrigerator usually costs a fraction of the price of a new refrigerator and should get your appliance up and running in no time. The problems with your refrigerator and the parts needed to repair it are solved quick by our expert tecnicians.
You no longer need to search for new Electrolux appliances, you can set the date for a complete diagnosis by using our online schedule form.
No matter where you purchased your Electrolux appliances, they can be repaired by ARS fast, conveniently and affordably.
Call to talk to our group at 705-999-8025, or you can use our contact or quick and simple chat on our website at any time.
ARS Appliance Repair in Barrie has been providing honest repair services for appliances since 2013. If your Electrolux washing machine does not rinse well, makes noises, takes forever to complete a cycle, or has other problems, our experienced technicians will diagnose and repair the problem so that you can return to your usual laundry. If an Electrolux Dryer simply does not dry effectively, makes noise or has any other problem, do not hesitate to call us today.
We have some of the best dishwasher repair technicians who are constantly trained to the latest and best of their brand and model. We turn your broken unit into a properly functioning dishwasher again, simply load the dirty dishes, add diswasher liquid, turn on the appliance, set the correct cycle and press the wash dishes button.
ARS Repair is one of the best Electrolux repair services in GTA, London, Kitchener, Whitby and more.
We also provide licenced, certified and insured repair technicians who repair most of the major brands and models of appliances from around the world. Our repair techs are also among the few in Barrie, Ontario that offer a full range of repair services for electrical, gas, commercial and residential appliances such as washing machines, refrigerators, ovens, rangehoods, dryers and more.
You don't need to make the mistake of choosing the wrong repair service and waiting all day for a technician and then waiting again a few hours or more for the repair company to get the parts and service 😩. At ARS, we value your time and you can trust our technicians for quick and effiencient repairs.
While Electrolux appliances work perfectly when they are brought to your home from the store or arrive at your front door if you order them or get them new, they may no longer work properly when it is a year or five years later 😢. That's why, at ARS we are here for you, whenever you are ready for your appliance to be fixed.
We rely on our appliances such as a refrigerator to keep our food supply fresh and safe, and if something goes wrong, ARS will rush to guarantee quick quality service. If your oven, stove or dishwasher are experiencing problems, you can rely on us to provide you with a fast and reliable repair. If you want to get your Electrolux back into shape, then you should let ARS take care of it.
If your Electrolux unit starts to make noise or causes another problem and you do not notice or delay a repair, it will stop working completely for you. This could cause a significant disruption to your busy life. You can't let that happen. If you notice that they don't work as well as they did when you first bought them, you can call us right away. We will send you an expert Electrolux technician to diagnose and repair your broken appliance.
Call Our Electrolux Appliance Repair Technicians Today!
We are specialized in Electrolux Appliance Repair Service in Barrie, Ontario. Book an appointment today if you are experiencing problems with your Electrolux Appliances. We provide the best appliance repair service with 24/7 emergency support and a 3 month warranty.
Read our reviews on HomeStars, like us on Facebook and don't forget to share this page, just click on one of the links below.
👇