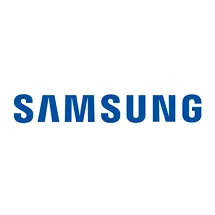 Expert Samsung Appliance Repair In Barrie, Ontario
---
Do you Need Repair for your Broken Samsung Appliance?
If you are looking for an experienced Samsung repair expert to give you the best advice and service on repairing Samsung equipment, you should definitely contact us. We repair your equipment and appliances, have it repaired by us on your residence and you will also receive specific recommendations for best maintenance tips.
This means that we can repair your Samsung dryer, washing machine and refrigerator in no time at all.
In addition, you will receive special support and advice from our Samsung repair professionals to help you keep your appliances running efficiently and avoid similar problems in the future. If any of your Samsung appliances are defective, we recommend that you contact us so that we know what to do and never let you down. Even if you're not able to invest a fortune in repairs, you'll be pleasantly surprised as our Samsung engineers and technicians offer affordable solutions that won't destroy your budget.
At ARS there is no additional charges or hidden charges, you can also contact us to get a full diagnosis before the full repair service to your Samsung appliance.
We have earned an excellent reputation by offering our customers the best available service and parts prices. If you contact ARS Appliance Repair, you will know that you will only receive a one-time payment for your Samsung repair bill. After all, this is the kind of service that is expected from our customers. Our history shows that we have not expienced many returns of problems after our first visit causing an increased invoice for a Samsung repair, since our technicians are well-trained and authorized. Our Samsung fridge repair, LG fridge repair, Whirlpool fridge repair and all other appliance repair services are highest rated in Ontario.
Whether it's a washer, dryer, dishwasher or refrigerator, ARS Appliance Repair has the skilled technicians you need for quick results.
Visit our Barrie location or our blog to find Samsung repair information, or call us at 705-999-8025 to schedule a service. ARS Samsung Appliance Repair technicians are very experienced in repairing Samsung appliances. If your Samsung appliance is defective, call us now because our lines are open 24 hours a day.
At ARS Appliance Repair, we have the tools to offer you high quality repair services. For many years, ARS has served our customers in Barrie, Ontario, providing the best quality repairs.
We are a leader in washing machine fixing, repairs of appliances such as refrigerators, air conditioners, televisions, small appliances and more. And also, if necessary, replacement of parts. Name a Samsung product that has a problem with its power supply, water pump or any other component and we will find a way to fix it.
We offer expert services with factory-approved parts that are covered by warranty and at a price that puts a smile on your face.
This means that your refrigerator, washer and dryer will be repaired quickly and correctly by our Samsung-Authorized Experts. When one of our Samsung factories – trained technicians perform your refrigerator repair – you will be aware that they not only repair your equipment quickly, but also provide manufacturers with specific maintenance recommendations. We also provide you with a comprehensive list of repair manuals and instructions to help you keep the refrigerator running properly and avoid future service calls.
You may have seen it in the driveway of one of your neighbors while we are moving their fridge and they will tell you about the incredible service we provide to their Samsung refrigerators. If you choose an appliance for your kitchen or laundry room, go to a trusted brand like Samsung because it is afforable and reliable. And you will also get our service if anything should happen in the future.
Our services have won awards and have helped homeowners restore the household they deserve.
You can trust ARS to provide services and repairs to make your home run smoothly. If you or a friend who lives in another city and is not listed here are looking for a professional repair of a Samsung appliances, we recommend you contact our repair center and we will send our best technicians.
One of the main reasons many customers refer us to their friends is that our Samsung Repair Service treats customers as part of their family.
We are in the business of servicing your broken Samsung refrigerator, washer and dryer properly in your home or at our repair center. This is why we take the time to explain the correct maintenance and care procedures to our authorized and trained technicians on our group. For this reason, our Samsung technicians are always ready to explain all details to our customers in simple and easy-to-understand language.
For just $120, one of our Samsung repair specialists can inspect your device and tell you the best action plan. For this reason, we take the time to show the customer how to avoid future refrigerator, stove or other appliance repairs. Samsung refrigerators, washing machines and dryers are best maintained properly and routinely.
If you would like to find out more about our Samsung repair service in the Barrie area, take a look at the following areas we cover (call us if your town is not listed). We waive the diagnostic fee if you choose to go ahead with the repair so you are not charged for more. If you proceed with the repair, you can be sure that your Samsung appliance will continue to work like the day it was new.
Call Our Authorized Samsung Appliance Repair Technicians Today!
Our technicians at ARS, are experts in Samsung Appliance Repair. We serve all of the Greater Barrie, Ontario area. If you are experiencing problems with your broken Samsung Appliances and you are in Barrie, Stouffville, Schomberg, Keswick, Bradford, Sutton or Innisfil. Contact us today so we can fix your broken Samsung Appliance. We provide you with the best appliance repair, same day service, 24/7 emergency support and a 3 month warranty.
Read our reviews on HomeStars, like us on Facebook and don't forget to share this page, just click on one of the links below.
👇