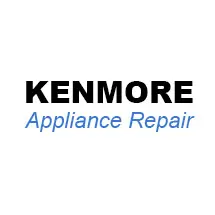 Kenmore Appliance Repair In Barrie, Ontario
---
Do you Need Repair for your Broken Kenmore Appliance?
If your trusted Kenmore refrigerator suddenly fails in the middle of summer, you may be looking to fix it. We repair your Kenmore fridge, washing machine, dryer, oven, stove and offer a great quality and afforable service. At ARS, we guarantee customer satisfaction, use only original genuine parts, and offer you a repair service that matches your busy schedule.
We provide expert technicians to repair all major appliance brands, from air conditioners, fridges, microwaves, washers to dryers, ovens and other household appliances. Our technicians are eperienced in all types and models of Kenmore appliances and work on schedule to provide you with high quality service and repair.
We do our best to provide home service according to your schedule. You can expect us to come to your home or business to fix or maintain your Kenmore appliance quickly. You can rely on our appliance repair technicians to be very dependent and responsible.
In addition, we try to fully load our trucks with Kenmore parts to ensure that you have the best possible chance to deal quickly with any situation.
If you have a Kenmore device that breaks down in the Barrie when you least expect, it can be really frustrating 😤, especially if you live alone or with a large family 👪. To get a quote for your broken Kenmore appliance make an appointment with us today by calling 705-999-8025 📞, using our chat 💬, or our convenient online booking form for a complete diagnosis of your Kenmore appliance including expected repair price, repair date and more.
We offer the best qulaity Kenmore appliance repair in Barrie, Kenmore appliance repair in London, Kenmore appliance repair in GTA, and more.
We have been providing reliable and affordable repair service to Kenmore and other brands since 2013 and have experience with all appliance repair problems. Most of the brands we repair are known for their durable and reliability, but sometimes even the best appliance needs maintenance and repair.
The good news is that ARS is one of the best repair service your can get for your appliance which has the best price, experience and quality. With our experienced Kenmore technicians, it's easy to get genuine parts and quality service for your fridge, oven, dryer, washer and more. If you need to repair your appliance or any other device in your home in Barrie or surrounding area, we can do the work for you in the shortest possible time.
Buying a new appliance is not always an the best option, since it will in most cases cost you extra time and money. So this is where ARS comes into play. One of our licensed and highly experienced technicians will come to your home to diagnose the problem with your broken Kenmore and give you a quote for the repair.
There is no hidden fees. If you choose to go ahead with the repairs, your initial diagnosis fee is waived.
Your appliance repair service will be provided fast 🏃 and we will come to you at the most appropriate time to fix 🔧 the problem and explain to you all the steps you can take to prevent the same problem from recurring. Our customer service 💁 is also available at any time to answer your questions about the repair of your Kenmore appliance.
If your Kenmore refrigerator, oven, or any other appliance needs repairing, you can trust ARS, the leading repair service in Barrie, Ontario. In most cases, we will be able to resolve any difficulties with your Kenmore appliances in less than an hour 🕐 from the time of your call. For more information call us today.
Our technicians are qualified to repair all of your Kenmore appliances. No matter what type or model. Whether it is a domestic appliance, commercial, big or small, or any other type, we will send a qualified repair technician to repair your device in no time.
Over the years, we have been one of the best rated appliance repair services to offer Kenmore Repair in Barrie. Our technicians are fully trained and have experience in the repair and maintenance of Kenmore.
Each repair comes with a 3 month warranty on all parts and labor. Should your Kenmore equipment fail for any reason related to the original repair, we will perform additional work to replace any parts that fail due to material or workmanship defects.
Read our reviews on HomeStars, like us on Facebook and don't forget to share this page, just click on one of the links below.
👇