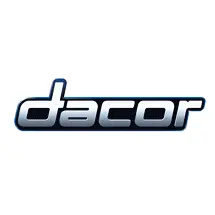 Authorized Dacor Appliance Repair In Barrie, Ontario
---
Do you Need Repair for your Broken Dacor Appliance?
From dishwashers, refrigerators, wall stoves and microwaves, the Dacor brand offers high-quality appliances that will complement any kitchen in Toronto and GTA. The design group at Dacor Appliances has proven that they are truly experts at developing quality products to help their clients build their dream home and kitchen.
You can count on ARS to bring you the best repair service to maintain and fix your Dacor appliances, with our help you can give your family a list of things that can be done to keep your appliances functioning optimally for longer. If you want to repair a Dacor appliance, contact our expert reliable which can do the job properly on the first time.
If you call ARS for the repair of your Dacor equipment, a highly qualified and certified technician will provide everything you require. They will be at your home on the same day to diagnose your broken appliances, so you can call our Dacor repair specialists today at 705-999-8025.
Dacor is an American family business that specializes in the development and manufacturing of luxury kitchen appliances and has been offering high-quality kitchen appliances for three generations. Today, more than 1,000 of the best high quality devices and appliances in the world are manufactured under the Dacor brand.
The range of products include a wide range of kitchen appliances such as ovens, cookers, dishwashers, fridges and other. It will perform as well or better than any other kitchen appliance in its class and surpass the best products from other brands in the market.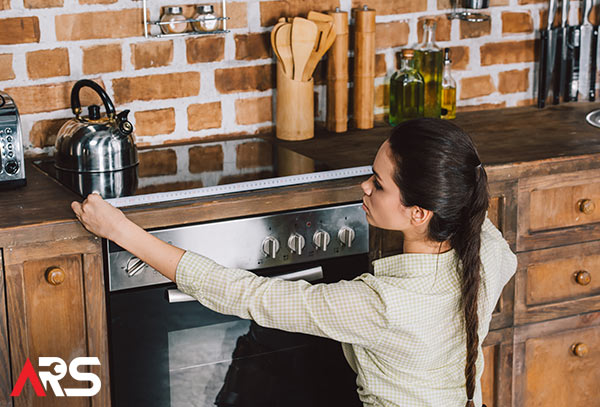 Each technician is a licensed, insured and trained repair specialist and has many years of experience. He or she is constantly improving skills through special training in the appliance repair industry.
We specialize in repairing and maintaining high quality appliances, including Dacor, LG, Samsung, Whirlpool, Maytag and many other brands. Our experienced technicians will inspect your unit, diagnose the problem and repair it accordingly. If parts need to be replaced, the technician will inform you of the cost and proceed to the next step of the repair process.
Dacor Appliance Repair in Barrie, Ontario
We pride ourselves on our reliable and prompt service, and our technicians are friendly and professional. At ARS Barrie not only do we carry out exceptional repairs to Dacor refrigerators, ovens and washers but we also help you with maintenance tips and support. In fact, we offer a performance checking and quality control inspection after each repair to make sure your appliance is running like the day it was new.
If you can make an appointment today, we waive all service and call fees for approved repairs and provide you with up to $30 off your service fees if you use one of our coupons.
Before using a service on your unit, Dacor recommends referring you to the device's manual for troubleshooting tips. If you can't find the problem, our technicians can solve and diagnose any type of Dacor appliance. One of our experienced repair technicians can talk to you about troubleshooting techniques before you make an appointment. Contact us today to arrange same-day service, and we will send a highly qualified technician to get your refrigerator, oven, washer or dryer working again.
Our experienced Dacor service technicians provide comprehensive repair services for all of our household and commercial appliances, including refrigerators, air conditioners, dishwashers, washing machines, dryers and other appliances.
ARS Appliance Repair Service in Barrie provides you with Canada's most experienced appliance repair. We fix Dacor and all other major appliance brands to maintenance all of your home and commercial appliances, keeping them functioning their best for as long as possible. We service all areas in and surrounding Barrie including: Alliston, Bolton, Nobleton, Schomberg, Stouffville, Sutton and more.
If you invest your hard earned money in a high quality Dacor appliance, you can expect nothing less than the best performance it provides. That's why we use only the highest quality original Dacor parts and service for all your appliances.
If you are in a position where your Dacor unit is broken or malfunctioning, there are a number of repair services you can search for to fix your device. However, if you use our appliance repair group to perform your Dacor repair, you can expect us to handle any appliance problem you have with care. We are experts in all Dacor models and makes.
If you have a Dacor appliance problem and you are in the Barrie, Ontario area give us a call today. We will do all our best efforts to make sure your appliance is fixed to the top quality standards. Trust your repairs to our pros at ARS Appliance Repair. You can rely on us for all your appliance repair parts and service!
Read our reviews on HomeStars, like us on Facebook and don't forget to share this page, just click on one of the links below.
👇