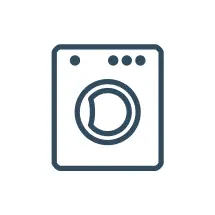 Dryer Repair Service
The Best Appliance Repair in Barrie and GTA for Dryers & Parts.
Warranty on Parts & Labor
100% Customer Satisfaction
Dryer Repair
---
ARS Appliance Repair Service Barrie takes care of repairs on all makes and models of dryers. If you recently spent hundreds or thousands of dollars to buy a modern dryer and now it's broken, you might need to see if it can be repaired for much less.
Our repair professionals are certified and authorized by major appliance brands to serve you better. We're tell you that most dryer repairs are reasonably priced.
A few of the foremost common issues with dyers include switch failures and defective components. These issues are simple to repair and they certainly will cost you far less than what you'd spend on a modern dryer.
Call our techncian for a in-home diagnosis or bring in any dryer model or brand and we'll repair it. We have the expertise to solve issues in all dryer types and brands, major or minor, home or commercial. In the event that you need to find out more details, we'll clarify all that we have done on your dryer to restore it back to life. You'll be able to count on us to keep your dryer running solid.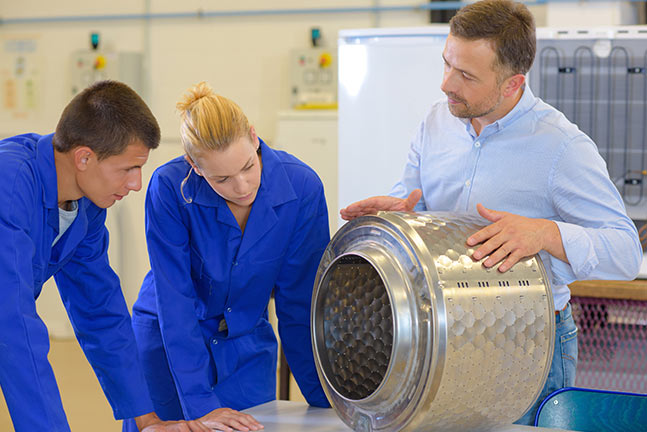 We stop the issues before they become unmanageable or unrepairable. What's more is after we repair your dryer we will be in touch with you to find out if your dryer is actually functioning as it ought to. We will also stop the problems before they start, saving you both time and money. We do not allow anything to stand in our way – we will do everything to deliver on our promise and fix your appliance on time and budget.
But we will never take shortcuts. Our technicians take extra care to check your dryer before and after the repair to make sure it is functioning. We are the go to guys for all dryer repair needs. We provide expert training to all our technicians to make sure we are always able to solve all problems.
Your dryer repair is a task which can be easy to solve by using our convenient online booking form or giving us a call. If you need more details about our dryer repair services, contact our Dryer Repair Barrie experts at 705-999-8025. We look forward to working on your broken dryer.
Common Dryer Repairs We Do:
Broken belts
Not heating
Overheating
Power faults
Drum repairs
Working from fully equipped service shop, the techs can visit your property anytime, for fast and cost effective appliance repairs in Barrie. We are known for our excellent customer service and rapid response times. Many appliance repairs can be finished at the first visit. For your peace of mind, all domestic appliance repairs also include comprehensive fault testing post repair. Our service charges are included and all domestic appliance repairs include a full parts and labor warranty. You can, therefore, rest assured that your repair will be reliable and long lasting.
Reliable Service: Appliance Repair Barrie, known for our fast service. Book your appointments with confidence.
Solid Value: Our pricing is competitive and fair. Don't gamble with cheap service on your next appliance malfunction, trust our experts to ensure a quality repair.
Expert Technicians: Our technicians are certified for repairing all major appliance brands. We specialize in providing expert service for all of the most common home appliances.
Warranty Available: If anything goes wrong we can have it covered to fix promptly.
Satisfaction Guarantee: We are available every step of your repair to make sure you are completely satisfied with our service.
Read our reviews on HomeStars, like us on Facebook and don't forget to share this page, just click on one of the links below.
👇