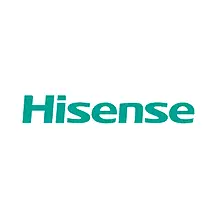 Hisense Appliance Repair In Barrie, Ontario
---
Do you Need Repair for your Broken Hisense Appliance?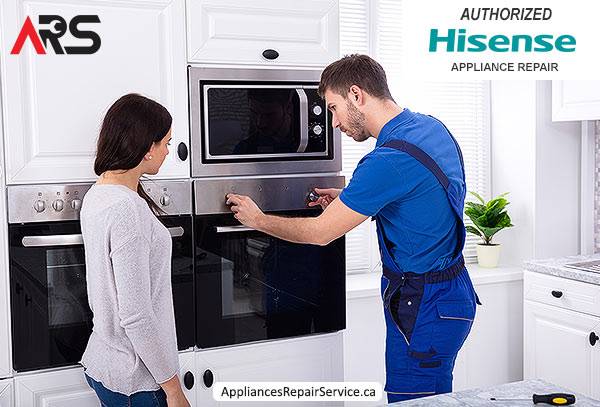 At ARS in Barrie, we are the city's leading appliance repair service and parts supplier for your broken appliances. We are an authorized repair service for Hisense appliances, and are here to improve the support and service of all appliance repairs in Barrie. Through our authorized service it will help improve the quality of all repairs for customers in Barrie, London, GTA and all of Southern Ontario, including all repairs and replacement of parts for Hisense.
If your appliance is defective, the Hisense warranty covers the repair of the product and provides a replacement. If your appliance is still under warranty we are here to help you fix it. As an authorized company we service all Hisense warranty jobs. If your appliance store refuses to approve your extended warranty, call us and the problem will be resolved immediately. You can also make a warranty claim to resolve problem with your Hisense appliance.
Warranties may be quite complicated at times, for example, damage to the product caused by environmental hazards is excluded from the warranty, as well as damage to a service provided by a technician not authorized by Hisense. The warranty may also be void if the factory applied serial number has been changed or removed from your product.
Our warranty services are considered the best for all Hisense Appliance Owners in Ontario! Because we cover the full range of Hisense products, whether you are looking for Hisense Refrigerator Repair, Oven or AC Repair. We, at ARS can help you with any appliance problem.
ARS provides advanced repair services for your Hisense equipment and gadgets, and we train only the best certified service technicians in all cities in Barrie, London and GTA areas. From providing the best repairs, to supplying parts, installations and warranty services.
To better protect your appliances, we offer services and tips to help you maintain your appliances and keep them in the best working condition for years to come. To book a repair, call our Barrie service department at 705-999-8025 to repair or diagnose your Hisense device. For more information about repairing or replacing your Hisense product or equipment, please contact us online. You can also save time and hassle of of the calling by booking your service online. We are ready to provide the quality repairs at ARS Appliance Repair Services in Barrie, Ontario, Canada.
We focus on repair services and offer a wide range of repair and maintenance options for your Hisense products and accessories. television and help you remove it from the wall and assemble it to complete the repair. We offer a focused, comprehensive repair service for all your Hisense accessories and products.
We use only genuine parts and those recommended by Hisense from high quality manufacturers. We also provide you with a full warranty on all parts and labor. As an an authorized service, at ARS, we guarantee that all parts purchased from Hisense dealer are free from defects in material and workmanship due to the best quality control practices we maintain.
Our warranty applies to all appliances. No matter the type or model you have. We service it all, and never charge you more. You can also ask us if we can give you a list of parts that may be available for repair at a lower cost than other repair companies in your area. That's how sure we are that we have the best price for appliance parts and repairs.
You can check our service by visiting our site in your web browser or by calling 705-999-8025. When you call, one of our friendly staff will greet you and make an appointment. Once we have received your request, a technician will drive you home and diagnose your appliance at the most appropriate time.
Hisense is a manufacturer of household appliances, established in a competitive market for household appliances. Although the quality of their products is exceptional, maintenance should be provided because like any other contraption or gizmo, they sometimes break. Fault codes give our technicians the ability to solve the problem in the shortest possible time. We have a good understanding of what the fault codes mean, and therefore are able to provide you with the quickest service.
Remember, if you are trying to repair the appliance yourself this could ruin the coverage of the warranty, call us today if your Hisense appliance is still under warranty. No matter what brand your appliance is or how you take care of it, it will still break eventually.
We will work with you throughout the process to ensure that your device works as it should and that you remain a customer in the future. If you would like to book a repair service, call us or send us a message about it we are available 24 hours a day.
We repair all broken Hisense Appliances, including: Fridge, Stove, Oven, Dishwasher, Washer, Dryer and more.
Call Our Authorized Hisense Appliance Repair Technicians Today!
Our technicians at ARS, are experts in Hisense Appliance Repair. We serve all of the Greater Barrie, Ontario area. If you are experiencing problems with your broken Hisense Appliances and you are in Barrie, Stouffville, Schomberg, Keswick, Bradford, Sutton or Innisfil. Contact us today so we can fix your broken Hisense Appliance. We provide you with the best appliance repair, same day service, 24/7 emergency support and a 3 month warranty.
Read our reviews on HomeStars, like us on Facebook and don't forget to share this page, just click on one of the links below.
👇