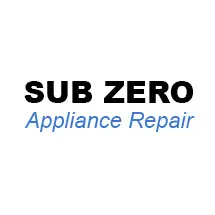 Sub Zero Refrigerator Repair In London, Ontario
---
Do you Need Repair for your Broken Sub Zero Appliance?
Since 2013, ARS has provided high quality repair and maintenance services to homeowners in Barrie and GTA. We specialize in Sub-Zero appliances and are equipped for all types of Sub-Zero appliances, from simple to advanced repair and replacement.
With any type of high-end kitchen appliance, it takes an experienced technician to deal with problems quickly and efficiently. Even with premium brands such as Sub-Zero, repairs may be necessary due to high product costs. At ARS Appliance Repair, you can be sure that our staff will provide you with the Sub-Zero repairs you need to keep your appliance highly functional as soon as possible. If a fault occurs, immediate repair is a must, and even with a premium brand like Sub-Zero.
At ARS Appliance Repair, our group has been committed to providing high quality repair services to our customers in the Barrie area since 2013.
Our competent repair group provides honest and quick repair work, and our specially trained technicians are experienced to ensure that your appliances are protected and continue to run efficiently. So whether it's a big or small task, our group of technicians are determined to get your appliances working again.
Let's start with an entrepreneur who has a small business with a limited budget and a need for fast, reliable and reliable repair services.
Sub-Zero was founded in 1945 in Madison, Wisconsin as a refrigerator manufacturer. The Sub-Zero appliances are a great addition to any modern kitchen, with state-of-the-art performance that keeps your food well prepared and stored. Most workshops do not know how to repair commercial appliances. Fortunately, ARS Repair has master repairers to fix any Sub-Zero model, no matter how new or old it is.
We fix refrigerators, freezers, ovens, stoves, washers, dryers and other commercial or residential appliances big or small.
We serve the entire area of Barrie, including all of surrounding cities and most of Southern Ontario. If you feel your appliance is breaking, call ARS Appliance Repairs in Barrie today at 705-999-8025. We make sure that all your appliances are fixed and work efficiently. Please call us at any time or use our contact form if you have any questions, concerns or questions about your appliance.
We would like to reassure you that our technicians are well trained and qualified in all types of appliance issues, if you need to know more, contact ARS Appliance Repairs in Barrie whenever you need more detailed advice. We also provide Sub-Zero Appliance Repair in GTA and Sub-Zero Appliance Repair in London.
We have technicians ready to provide you with the best possible service for your Sub-Zero appliances repair in Barrie, Ontario. We take care of all your repair needs for all types, sizes and models of residential or commercial appliances and have a full range of services. Please contact us using our form or call us today. Let us do your repair so you can have your appliances working again like new. We are open 24/7.
We understand the inconvenience associated with a faulty kitchen appliance and therefore our staff do everything they can to correctly diagnose the problem so that it can be resolved immediately.
If you need help getting your Sub-Zero back into full working order, you will need the help of one of our technicians. We pride ourselves on our expertise and professionalism and experience, so you can be sure that our technicians will provide you with the best possible solution to any problem, whether it is for your kitchen appliance or any other appliance in your home. For your convenience, Sub-Zero repairs can be requested through our website here.
No matter how broken or damaged your appliance is, you can always rely on ARS to provide you with the services you need. You need a repair technician who understands how to service your appliance fast and affordably and how important it is to your home. Professional Sub-Zero repairs are offered to ensure that your appliances remains efficient for years to come. The Sub-Zero fridge is one of the most popular appliances on the Sub-Zero market.
To ensure that the job is done properly, the ARS Repair group provides professional, well trained technicians with extensive experience in the repair industry. ARS Appliance Repair distinguishes itself by giving you access to the highest quality and most reliable service available to you, and that is not the only thing that distinguishes us. Give us a call today to book your appliance repair service.
Read our reviews on HomeStars, like us on Facebook and don't forget to share this page, just click on one of the links below.
👇